Did you know that your Internet Explorer is out of date?
To get the best possible experience using our website we recommend that you upgrade to a newer version or download another web browser.
A list of the most popular web browsers can be found below. Just click on the icons to get to the download page.
Your browser will need to close to complete the installation and you will need to manually reload the site when finished
Contact Info
Karen Shiel
Life Science
+353 1 5079256
[email protected]
Connect with me on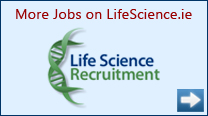 Details
Quality Manager
| | | | |
| --- | --- | --- | --- |
| Reference: | KS/ABNA-512318 | Location: | Cavan |
| Qualification: | Degree | Experience: | 4-5 Years |
| Job Type: | Permanent | Salary: | Not Disclosed |
Our client is a leading Irish Pharmaceutical organisation in the area of Animal Health. Since their inception, over 40 years ago, they have succeeded in manufacturing, registering and marketing a diverse range of products in over 40 countries worldwide. Their products range from sterile injectables, intramammary, anthelmintics, oral powders, premixes and nutritional supplements providing cost-effective superior treatments for a range of conditions. Due to internal promotion & expansion they have a position for a Quality Assurance Manager who will head up their Quality Assurance Department from a national & global perspective.

Reporting to the Quality Operations Director, the Quality Manager shall be responsible for ensuring International quality and compliance requirements are fulfilled for the supply of products in accordance with international and domestic requirements. The QA Manager will maintain a Quality Management System and lead Quality Reviews. The successful person shall plan, coordinate, manage and /or facilitate external audits/inspections and provides leadership during regulatory inspections.

The QA Manager shall implement and execute tasks relating to QA duties and certification activities associated with manufacturing processes/activities performed under our clients MA and veterinary licences.

Role/Responsibilities:

To provide support as required to the Quality Director and QPs in all matters relating to the provision of technical delivery of client projects.
To manage and deliver QA activities relating to delivery of client projects and the maintenance of the Quality Management System (QMS).
Maintain compliance with GMP and potentially FDA and customer audits as defined in quality agreements, HPRA/Ireland legal frameworks, HPRA licences and EU GMP directives/Guidelines.
Provide advice to staff and customers regarding QA requirements to ensure compliance to GMP and FDA.
Manage the process that develops, establishes, and maintains quality assurance programs, policies, process, procedures and controls ensuring that performance and quality of both drug substance and drug product are in accordance with Good Manufacturing Practices (GMP) requirements.
Work closely with QA Operations Director to implement the best solutions to improve processes with a strong continuous improvement attitude.
Bring new ideas to plant, aid in implementation of electronic QA system.
Leads inspection/audit readiness activities and communicating progress and opportunities with the senior site leadership.
Manage all elements of the QMS including but not limited to: Deviations, CAPA, Change Controls, Audits, Customer Complaints.
Review and approval of QMS documents, including but not limited to the following: Failure investigations, Change controls, Corrective/preventative action documents, Standard operating procedures.
To aid in the installation and transfer of the above to an electronic database and other records as required : Change Control and Deviation Management.
To manage preparation of batch files and issues arising to facilitate batch release in a timely manner to meet client requirements.
To provide monitoring and trending metrics associated with the QMS and current operating systems.
To support and participate in regulatory and customer audits as required.
To collaborate with contract parties to resolve issues and maintain compliance.
To manage and participate in internal audits as per the annual audit plan.
To manage and drive supplier qualification activities ensuring Approved Supplier Lists are maintained.
To co-ordinate and manage Product Quality Reviews.
To identify gaps in systems and to support system improvements as required.
Participate in internal compliance audits and respond to audit observations.
Lead/Host regulatory/customer inspections and respond to inspection observations as needed.
Education/Experience:
Thorough knowledge of cGMPs/cGDPs for APIs and medicinal products requirements.
Aseptic sterile GMP experience is essential.
3rd Level Qualification in Science or Quality Management
High level Computer Literacy and competency – Microsoft Office, Microsoft Project.
This role is expected to be "hands on" and a "working" manager.
Must be self-starter, open to change with a continuous improvement approach and the ability to work with the QA Operations Director.
Experience working in regulated environment with exposure in the Regulations & guidance's – GMP, CGMP, GAMP, 21 CFR Part 11
Good interpersonal skills, ability to interact with cross-functional teams and internal/external stakeholders.
Good written communication skills/numeracy/literacy.
Good team-working skills with ability to direct and influence team members.
Experience in batch record review and review of batch related documentation.
Technical experience in aseptic processing or manufacturing operations.
This role requires a minimum of 5 years' experience in, Quality Assurance, Technical Operations or Engineering within the Biopharma / Pharmaceutical industry.
A self-starter and results-focused, the successful candidate will have strong contemporary knowledge of relevant cGMPs, regulations and current industry trends.
Must be proficient in the technical area and understand quality processes associated with quality, CAPA, deviations/exceptions, root cause analysis, change control and quality concepts in a distribution center/commercial office environment.
For further details please contact: Karen Shiel on 087 745 2487 or send CV to [email protected]