Did you know that your Internet Explorer is out of date?
To get the best possible experience using our website we recommend that you upgrade to a newer version or download another web browser.
A list of the most popular web browsers can be found below. Just click on the icons to get to the download page.
Your browser will need to close to complete the installation and you will need to manually reload the site when finished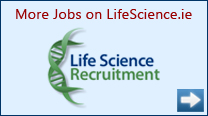 Sorry
There are no Open Vacancies that Match your Search
Other similar job titles you may be intertested in include:
QA Specialist
QA Validation Specialist
Quality Specialist
Quality Auditor
Quality Systems Specialist
QA Manager
Please view a sample career profile in the box below
or
click here
to browse all open vacancies
Quality Director Career Profile
Quality Director
Director of Quality is typically responsible for all quality realted issues on site, this includes all company procedures and data used and ensuring they remain compliant to ISO 13485 standards or other acceptable quality standards.
Role/Responsibilities
Provides direction and guidance to exempt specialists and/or supervisory staff who exercise significant latitude and independence in their assignments.
May supervise non-exempt employees
Keeps the organization's vision and values at the forefront of decision making and action
Demonstrates effective change leadership
Builds strategic partnerships to further departmental and organizational objectives
Develops and executes organizational and operational policies that affect one or more groups by utilizing technical/professional knowledge and skills
Monitors compliance with company policies and procedures (e.g. compliance with FDA, BSI, EEO regulations, etc.)
Makes decisions regarding work processes or operational plans and schedules in order to achieve department objectives
Develops, monitors and appropriately adjusts the annual budget for department(s)
Develops, formulates, and directs quality control programs involving specialized or advanced inspection methods, devices, and control techniques
Approves documents defining the Quality System
Reviews subcontractor's Quality System to ensure that purchased product fully complies with the specified
Skill/Experience
Bachelor's Degree in a related Discipline
10+ years experience working within a regulated manufacturing environment
Previous supervisory/management experience essential