Did you know that your Internet Explorer is out of date?
To get the best possible experience using our website we recommend that you upgrade to a newer version or download another web browser.
A list of the most popular web browsers can be found below. Just click on the icons to get to the download page.
Your browser will need to close to complete the installation and you will need to manually reload the site when finished
Contact Info

Alan O'Riordan
Life Science
+353873657522
[email protected]
Connect with me on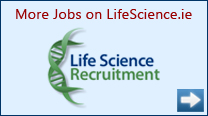 Details
Regulatory Medical Writing
Reference:
AOORAGUS-170347
Location:

Cork




Cork City



Qualification:
Doctorate
Experience:
0-1 Years
Job Type:

Permanent

Salary:

Not Disclosed
Associate / Sr. Associate - Regulatory - Global Scientific Communications

Purpose:

Scientific data and information are core assets of the company. Providing balanced, objective, and accurate information to regulators, the scientific community, health care professionals, payers, and patients in a consistent and timely fashion across the entire drug development lifecycle is fundamental to the organisation.

The purpose of the Scientific Communications Associate - Regulatory role is to work with cross-functional, multidisciplinary teams to lead the development of documents intended for regulatory audiences (including, but not limited to, clinical study reports, briefing documents, regulatory responses, Investigational New Drug Applications, and marketing authorization applications).

1.Content Strategy and Execution: Document Preparation, Development and Finalization/Document Management


Effectively collect and evaluate data, information, and input from multiple sources, functions, and regions to create a cohesive content strategy for writing projects.
Plan (including organizing/preparing outlines), write (including first-draft authoring), edit, review, coordinate, and complete the regulatory documents supporting clinical development/product registration.
Conduct effective document initiation meeting to ensure authoring team alignment and understanding.
Build scientific-based rationale that support the purpose of more complex and/or strategic documents.
Ensure data are presented in a clear, complete, accurate, and concise manner.
Ensure that key data, statements and conclusions are consistent across related documents, and that statements and conclusions are integrated, accurate, balanced and supported by appropriate data.
Coordinate expert/scientific reviews, collate reviewer's comments, adjust content of document as required based on internal/external input, and prepare final version.
Ensure and coordinate quality checks for accuracy.
Exhibit flexibility in moving across development and preparation of multiple document types.
Influence or negotiate change of timelines and content with other team members.
Work with internal and external experts to develop and prepare presentations.
As needed, may build and manage relationships with vendors/alliance partners.



2.Project and Stakeholder management


Lead the writing process and apply effective project management skills to ensure timely completion of high-quality regulatory documents.
Build/communicate credible writing project timelines.
Anticipate and mitigate risks to delivery.
Work with teams and stakeholders to ensure smooth and timely development of documents and escalate issues, as appropriate, to ensure document completion.
Effectively communicate project status to stakeholders.

3.Knowledge and Skills Development


Maintain and enhance therapeutic area knowledge including disease state and compound(s) for assigned project(s).
Exhibit flexibility in moving across document types, therapeutic areas, and compounds, depending on project assignment.
Maintain and enhance knowledge of regulatory guidelines and publication guidelines.
Possess overarching view of compound, therapeutic area, and external environment (including competitors) with ability to participate effectively in clinical planning, submission strategy planning, customer regulatory responses, and/or current awareness literature updates and reviews.
Maintain and enhance the scientific communications skills to align with the audience needs and with the changes in technology and platforms.

4.Knowledge Sharing


Provide coaching to others by sharing technical information, giving guidance, answering questions.
Recognized for technical expertise in specific document development.
Network with others (including other functions and regions) to identify and share best practices.
Contribute to process improvements, suggesting opportunities where appropriate.
Provide database and other tool (e.g., document management systems) expertise.
Minimum Qualification Requirements:
PhDin a scientific, health, communications, technology health related field OR Master's degree + demonstrated experience in technical/ regulatory scientific writing.
Strong communication and interpersonal skills.
Successful completion of writing exercise (a writing exercise is required as part of the candidate evaluation process)
Other Information/Additional Preferences:
Graduate degree with formal research component or in life sciences.
Demonstrated mastery of verbal and written English skills in the medical, scientific or technical writing fields.
Clinical pharmacology, therapeutic area, or other medical and scientific specific knowledge and experience specific to hiring area (e.g., neuroscience, oncology, cardiovascular, immunology or endocrine expertise).
Experience writing regulatory, clinical trial documents and/or publications
Experience in clinical development, clinical trial process or regulatory activities.
Demonstrated project management and time management skills.
Demonstrated high-level end-user computer skills (e.g., word processing, tables and graphics, spreadsheets, presentation and templates).
For further information contact Alan on
[email protected]
or via phone at +353 87 3657522